WerWolfsArt
«»
Hedon zelebrieren
Willkommen bei Promisc
·Puberosphilie·
Wollust ist Sein
Wesen im WolfsWald
(In einem Blog gehört es zum guten Ton, nicht einfach zu konsumieren und dann schweigend weiter zu ziehen.
Schreibt was ihr denkt und fühlt!
Aber bitte nicht anonym.)
Diesen Blog per eMail abonnieren
Mein von

nominierter Artikel


vom 21.10.2007:
»Innenansichten aus Swingerclubs, garniert mit erotischen Film-Tipps der vernünftigeren Sorte«

Sidecars:
(Aufwändige Nebensites dieses Blogs)


»Anita Berber«
»Glücklicher Ohne Gott«
»Darwins Werk«
»Schamvielfalt - Schamformen«
»Britney Spears Paris Hilton cunt«
»Hohe Kunst des Blowjobs«
»How to make love to a man«



***



Counter:


Otik Counter



http://myblog.de/promisc

Gratis bloggen bei
myblog.de


Über
Blog
Danke!
Gestern fand er statt:
Der 1.000.000 Besuch dieses Blogs
Ich startete meinen Blog am 1. Januar 2005
Neuneinhalb Jahre ist das mittlerweile her. Die ohne Frage ereignisreichste Dekade meines Lebens. Daher auch meine tiefe Verbundenheit mit meinem Blog - eine tiefe Herzensangelegenheit. So sehr mir am Herzen gelegen, dass ich es gar nicht angemessen zum Ausdruck bringen kann. Höhen und Tiefen hat er mitgemacht (und somit auch ich), er wurde bisweilen sogar geschlossen durch sogenannte Tugendwächter wurde aber auch durch Medien gefeiert und für Literaturpreise nominiert. Und vor allem: Menschen habe ich durch ihn gefunden, welche mir sehr wichtig wurden und teils heute noch sind!
Der allererste Eintrag lautete
Ars vivendi!
- und das gilt auch heute noch
Aber vieles andere hat sich seitdem verändert. Auch ich und mein ganzes Leben. Tolles ist geschehen in diesen Zeiten! Unfassbares! Atemberaubendes! Außergewöhnliches! Und dieser Blog legt tiefes, offenes, ja oft schonungsloses Zeugnis darüber ab
Mein Blog hat mittlerweile fast 2 Millionen Klicks - das heißt im Schnitt werden bei jedem Besuch 2 Seiten geklickt. Nicht so übel für einen Ein-Mann-Blog
Oftmals war es nur ein Klick. Aber es gab auch nicht wenige solcher, welche diesen Blog von Anfang bis Ende verschlungen haben. Und ich staunte jedes Mal darüber!
Mein Blog hat momentan
82 Seiten
und mit diesem hier 1.670 Blog-Einträge
Aber was wäre ein Blog ohne Euch Leser? Und daher aus tiefstem Herzen:
DANKE!
-> Allgemeines
I had a strange(?) dream!
I visited a roman-christian church, all the walls in the black style of third Roman period.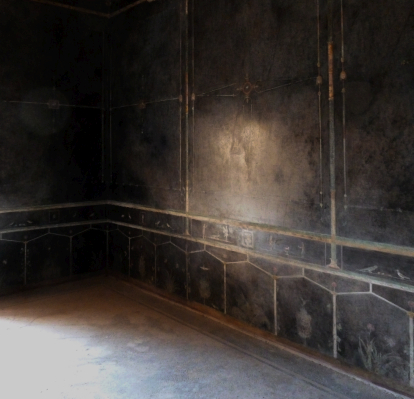 But there were plenty of erotica on the walls like the ones I just explored in Pompeii, Herculaneum, the Villa of Pompea and last but not least in the Secret Cabinet of the National Archeological Museum in Napels. Specially two frescos who reminds me so sooooo much of Corinne, my beloved muse (and her wonderful nude ass I confess).
I shot full of fascination hundreds of pics within this church (without any flash to not distroy the real impression), not easy because there wasn't a lot of light except of those which felt through the big door build of grey stone... I felt Corinne all the time very near by me and when I found the altair she stood there nude, bent forward, hands on the altair, shimmering by a light spot falling through a very small hole in the roof exactly enlighting the point she was.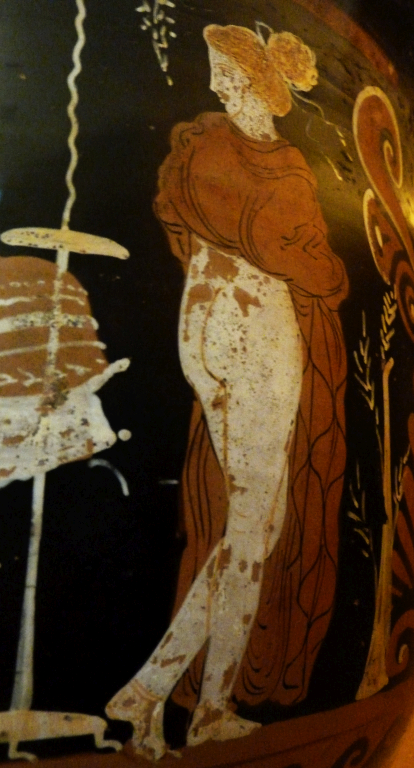 She stood there awaiting me and offering her beautiful back and white ass.
And I placed myself behind her, suddenly nude, too - and we fucked slowly........ but deeeep and full of force the same time...........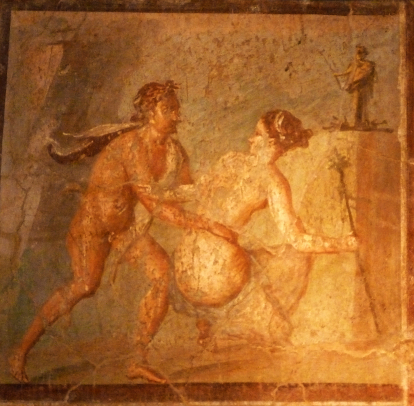 Smoke and smell of frankincense made us in a way drunken and enraptured, spaced out and Dionysos appeared were the cross used to be above the altair and gave us with a big, thundering but the same time sweet-tempered voice his blessing and welcome to the circle of gods the moment we both exploded as in a slow-motion.... *wow!!!*
-> Erinnerungen
Pornografie oder (künstlerisches) Tagebuch
Dieser Blog ist keine Pornografie.
Dieser Blog ist mein Leben in Prosa - und zwar ohne Schere.
Wer immer aus einem Leben etwas herausdiktieren will, ist pervers. Und keineswegs jener, welcher sich selbst
nicht
beschneidet, nur weil andere meinen, ein Leben in seiner vollständigen Gesamtheit aufzuzeigen sei jugendgefährdend.
Pornografie definiert sich als Sexualität aus jeglichem Kontext gerissen und allein dazu dienlich, Erregung beim Leser bzw. Betrachter zu erzeugen. Das ist hier nicht der Fall.
-> Gesellschaftliches
Tango.... What could have happened ...
(...the first night of »Nackter Tango« happened now this morning in my mind, my imagination, my fantasy, ma chérie
I love you for this inspiration, my muse - and soooo much more! )
I sensed your wetness, your lust, your demand by my fingers beneath your transparent red dress. Dozens of people surrounding us in small talks, flirts, seductions, men dressed in noble suits and women in a touch of nothing... I sensed how you opened your thighs slowly but surely more and more to gift me more space to tease you - because you wanted to, because you wanted, too; and at the same time your hand, your fingers around my prick you freed before and now towering out of my 50ties-fashioned dinner jacket's trousers, demanding my more and more growing lust, wanking me slowly, tender but strong enough the same time. We both became a tunnel, everything and everybody around us shaded away and faded out, only the tango music reached us within our bubble and gave us our rhythm and ambient. We were located in the very middle of the tango dance floor on the one hand and the 'red room' on the other, you sitting with your back to the bar bare ass on a barstool, me standing close in front of you. And so we were perfect placed: in the centre, in the fusion place of the vertical tango to my left hand and the horizontal passion and desire and animally behaviour created by the first to my right hand. The incarnation of erotic & lust in tango - in mind and in flesh & blood! Here! Now!
Between our deep kisses I heard and felt your moaning and whimper of your lechery, your randiness, your falling down of any blockade - just the big wish to be fulfilled of our common lust, our us remained and made you becoming a single big wish.
The at first easy but then becoming stronger vibration and twitching of your abdomen, of your cunt and all your body were send through your hand like trough an electric wire to my prick, so that your big strikes wanking me were driven the same time by a short, uncontrollable frequency vibration. You drove me crazy doing and even more being this way!
I managed without thinking aware to dive with some fingers into your cunt - you opened your legs even more, leaning back to the edge of the bar still sitting on the front edge of the barstool, yes even lifting your knees to give me full of demand more space to let me do what I had to do - and what you had to let me do. And so it happened within a few seconds what had to happen: You squirted, your juice of lust came, ejaculated first onto the barstool building a little lake on it and beneath your naked ass, misted your pubic hair, even splattered like peeing in a periodic existing high bow then onto my prick and your my prick enclosing hand, dripping then drop for drop down to the floor in slow motion, wetting my black shoes, saturating the roots of our tree being of lust! Hours seemed to go by in this moments, even decades, aeons.... and my prick, wet by your lust was near to explode within your hand! You led him and through him me between your tights, lifted in a behaviour drank of demand your knees as high as you could while your dress slipped up, opened yourself as far as you could, presenting me the wildness of your because of your lust swollen and so wonderful hairy cunt - and led my prick, led me into your hole of purest femininity, into the dark, hot, nearly steaming abyss. Some few fucking strokes in perfect synchronicity and body harmony, in being the one animal and we reached the explosion, me inseminating you, you receiving my semen, yes even drinking it, eating and drinking my manhood with your cunt and whole your body, whole your mind, whole your being and whole your demanding, desire... - we shouted loud, sang the chorus of our very own wolves' hallelujah to the gods and goddesses of our passion and our love, satyr and maenad serving their climax to Dionysus... and so we became step by step slower, at last motionless, rested with shivering bodies within each other, closely embraced, full of the wonder of life which was gifted to us by nature... and slowly and softly the tunnel disappeared and in add to the tango the voices of all the other peoples begn to reach us again through our bubble, other shouts out of the red room, too, the tango became louder again - and we both smiled, not seeing each other faces but really knowing this from the bottom of our hearts... and we both realized that the tango played the incredible aeons before was "A Tango for Roxanne" - and now, within this moments of inexpressible happiness and love - "Oblivion"............
ONE
-> Erinnerungen
Fairy Tale.............
"
Once upon a time, a young 19y old woman went to Stuttgart for the first time with her band, to celebrate carnival with their german friends....
She noticed immediately the damned beautiful and attractive blond hair german as she came outside from the french bus....
They had fun with other friends during the stay.
But the day before coming back to her country, there was a disguised party in the evening. She was dressed like a squaw, her long hair separated in 2 braids, and he was a cowboy....They went out together.....and it was like a thunderbolt.........A revelation, a recognition, an obviousness.......They seemed to know each other since ever.........
She came back to France the day after.......
And cried of despair each following day for months.....
And time went by..........and she had to force herself to open again to her surrounding.....
Years went by..........
She built her life, got married, had 2 kids..........and divorced long years after.......
And found again by chance her german lover on a social network....
He still remembered her.......
They started to talk during a few minutes per day, and very quickly, during hours............
And they met again..........
And it was like if they left the day before.......whereas it was 20years ago...
And they felt deeply in love, recognising again each one..........
"
-> Erinnerungen
A lived dream of love 'a tergo'
It isn't a single situation. It's quiet a "more": The melting of a whole time into one big impression of love but even more of lust, passion, pleasure and breathless taking and giving!
It is the story of a yearning up from the time it starts, of imaginations, bi-directional writings and phantasies, of wishes, already once fulfilled or not.
It is a story about the eruptions of a loaded volcano build by two mountains lent to each other. About their hot magma, burning boiling under their common base and being under big pressure. In a big need to climb up hot, to explode between them and to erupt with a big wave and a firework over the volcano's heads.
And that happened when we entered the studio in Limoges, la louve et le loup, the two mountains: We exploded, erupted, nothing and nobody could hold us anymore - we were one and this 'one' was a nature power... but that moment just the beginning... the end was several days later when I had to leave Limoges again... and even then there was still a bit (no, even more!) of it left... of the power, the need of the one volcano we both represented and represents...
So it isn't a story of a moment, of minutes, of hours, days in a row... it is a story of thought flashes, indefensible, jumping from point to point, forward and back, from left to right, up and down. Points who have connections to each other, aspects who connect them, visual but emotional, too, impressions which make me jump from one situation to another and to another and back and forward.....
You grabbed into my trousers when I turned you back to me after entering the studio - with my hand within your trousers on your ass. I felt your hand, your fingers (like my fingers were felt by you, too, at your cunt then same time) at my dick, my testicles, balls, like a big shout out for melting as woman and man, as Cupid and Venus, as Dionysus and the Maenad, as she-wolf and he-wolf... and so I had NO OTHER CHOICE than to turn you again now facing the table in front of me, to rise down your trousers, your slip, to take a deep, enjoying look on your now uncovered arse with my prick in my hand and - to take you like animals do with no thoughts but with no doubts, too, with no thinking about an open window in the first floor: Just wild NEED transported me to take you that moment, to fuck you, to grab my hands as strong as possible into your hips, your ass, your butts - you were like the gate of a citadel I had to invade again and again and again and again...
And my thoughts **JUMP** to another "a tergo" when you two times lent in front of me to the stairs/wall with your new dress/mini-skirt moaning at and moaning, asking for my taking you in a rush.... all these situation marked with one big connection: Your devotion. My big loving of this your devotion (yes, maybe even submission?) to me. From behind. Your back. My prick. Our us - one animal. And my thoughts **JUMP** to the "a tergo" after I made you coming and squirting standing in front of the TV that never run. After you floated the white floor and I leaded you to the sofa to make you kneel down in front of me, you faced to the stairs, even lay down with your ass pointing to me like a big invitation. When I opened your tights to let my lust, my prick again invade your cunt, your whole being with my pride. And when I demanded you to come up again on your knees and hands, the four legs, the four feet animal receiving, expecting, demanding my wildness and being the wildness on your own... **JUMP** we both lay on our left sides after I showed you without any words to do so... we built an "Ir-" - the "I" was me, the "r-" was you. This time it wasn't wild, wasn't animality, only the "a tergo" was the connection point to the other 'a tergos'. But it was full of sensitivity: My sensitivity for our modest connection, for your back's beauty. And your sensitivity for your receiving me. Tango! Tango. Tango... Pugliese.... I moved slower than the other times (you almost not, only in feeling our connection, only receiving), tender, enjoying so much the view of your back, your shoulders, your arms a bit asking for more strength and the same time not ...- and your ass, your butt, yearning for every single entrance of my wolfish but tender identity, finally of my shouting, howling, inseminating you nearly like a passive act - I took you as you being my own, I occupied you by my whole manhood - and you occupied me by receiving my occupation, you enclosed our us within you body, within your mind, within your soul.... your upper body axes was turned that way that your face laid on your right hand faced to the bed's sheet... but your ass was upright, left hip the bottom and right hip the peek.......... like a very special, very rare, no unique antique roman or Greek art statue of an Aphrodite or siren or Meade or Venus cut out of the stone but woken up, born to life in flesh and blood - gifted to me like a wonder of the ancient Greek goddesses and gods of the Olymp...
This moment your were a daughter of an ancient goddess and a human hero - and me the son of Zeus and a human virgin inseminated by an animal incarnation of Zeus. And we both a coupled figure of a fountain of lust and melting on a place in the ancient Rome - not cold and fixed but hot and in so good synchronized movement......
**JUMP** to all togethers in one time, one space, one point, one time, all melted: ONE BIG INCREADABLE EXPLOSION - YOU AND ME = OUR UUUUSSSSsssssssssssssss............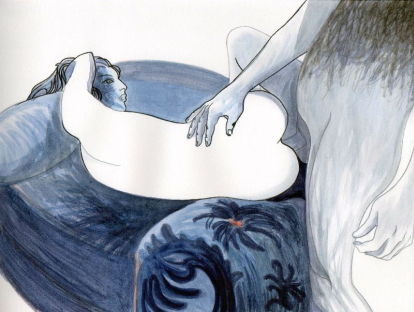 Now that I'm finished narrating I smell again perfume of lust from all over your body but in first place coming from your cunt... I taste the fluid of your lust, our melted lust on my lips, my tongue... I feel the sweat of your movements together with me... I taste your armpit's smell I tasted one time... I feel the structure of your pubic hair, gliding trough my fingers... I dive my fingers into your wetness of your lust on me... and 'punish' your breast's nipples for your big moaning and enjoyment, even until your climax... I feel you - belonging to me. And me - belonging to you. You... Corinne. My love. Ma louve. My very, very special tanguera.
-> Erinnerungen
Das Comeback der Schamhaare
Von einem der es wissen muss und auch den Überblick hat -
Der Nuttenfotograf
"
SEX-TREND 2014: SCHAMHAARE!


Alle, die auf rasierte Pussys und Eier stehen, müssen jetzt ganz tapfer sein: SCHAMHAARE sind der deutsche Sex-Trend 2014!

Ich knüpfe meine Vorhersage an zwei gesellschaftliche Seismographen: Twitter und Bordelle. Während in US Glam Porns immer noch glattrasierte Körper dominieren, posten deutsche User längst Fotos von prächtigen Büschen. Auch Nutten und Pornostars zeigen ungeniert unrasierte Genitalien

Trends in Deutschland entstehen immer in Berlin und bärtige Hipster haben den Schamhaar-Hype ausgelöst. War klar, dass die nicht nur Haare im Gesicht haben. Aber dass diese Typen auch Schamhaar-Muschis im Puff nachfragen, hätte, ich ehrlich gesagt, nicht gedacht.

Das Comeback der Schamhaare sorgt für eine verstärkte Nachfrage nach japanischen Nutten, von denen kaum eine rasiert ist, und deren Zahl in Deutschland kontinuierlich steigt. Ich war vor ein paar Tagen in einem Laden, in dem nur Japanerinnen arbeiten. Für 100 - 150 Euro bieten sie ihre rasierten und getrockneten Schamhaare verpackt in kleinen Plastik-Tütchen zum Verkauf an.

Nicht unerwähnt sollte bleiben, dass Schamhaare in Deutschland schon immer beliebt waren und erst Mitte der 90er mit hohem Werbedruck seitens der Industrie und dem Einfluss muslimischer Migranten abgeschafft wurden. Davor galt es als Kinky, sich im Schritt zu rasieren und man geriet schnell in den Verdacht, "pervers" zu sein.

Ich bin gespannt, wie die Industrie auf diesen Trend reagiert und wünsche allen, die darauf abfahren, viel Spaß im Dschungel-Camp!
"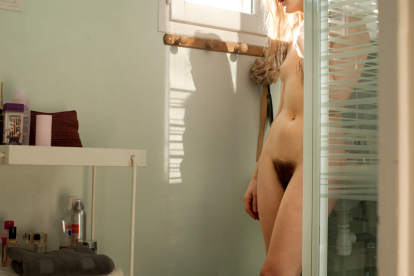 Sein erst kürzlich erschienenes gleichnamige
eBook
, basierend auf diesem Blog, schlägt übrigens ein wie eine Bombe :-D
-> Gesellschaftliches
Treffer - versenkt!
Corinne 5.1.2014
"
you and M: a kind of partnership, a side by side, that offers you both freedom, confidence to explore and go further in individual lusts... that you use both after for your own "you together"

and you and me: the research of explore lust together, we need the fusion, the unity, the desire of the one makes growing the ones of the other, we feed ourselves but together, not apart ( abit too, but not for the most)"
So etwas treffendes hab ich selten (wenn nicht sogar nie!) in meinem Leben über mich gehört... *wow*
-> Impressionen
Erste
Prüfung....
Dionysos, lass mich stark sein.
-> Alltägliches
Irrationalitäten
Ich denke, es ist keinem so richtig vorstellbar, dass die eigene Mutter jemals einem Mann mit Freuden einen geblasen hat.
Aber wie weltfremd ist das eigentlich, dies überhaupt anzunehmen? Bereiten nicht Frauen seit Jahrtausenden diese Freude mit Mit-Freude an der Lust des Mannes?
Mal über den eigenen Schatten springend:
Möge meine Mutter es jedes Mal so richtig geil gefunden haben - wie auch der Mann (der ja ebenso nicht zwangsläufig der eigene Vater gewesen sein muss - Untreue existiert ja mindestens genau so lang ;-) ) ! *breitgrins*
-> Impressionen
Einfach - beeindruckend!
Gracie Hagen: Illusions Of The Body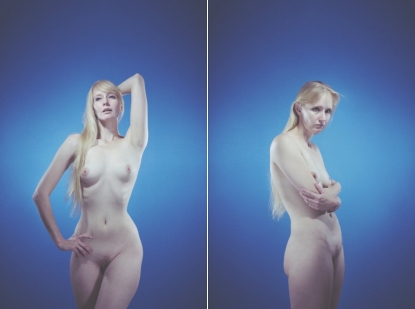 *click the pic to enlarge*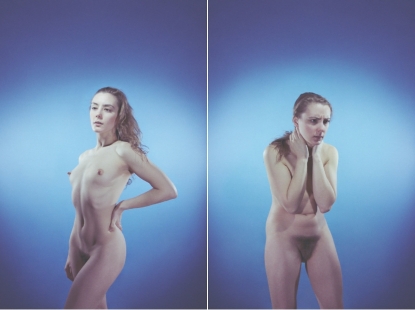 *click the pic to enlarge*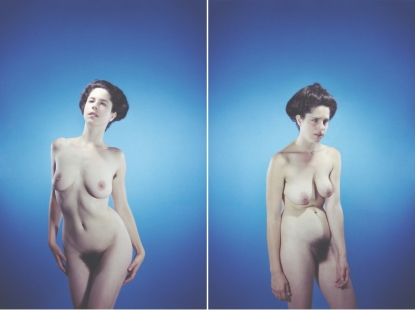 *click the pic to enlarge*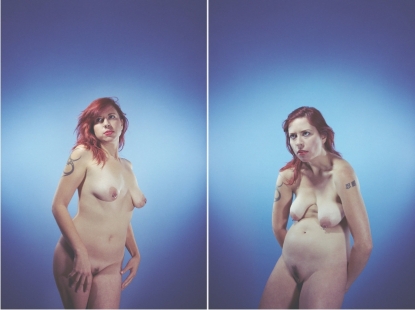 *click the pic to enlarge*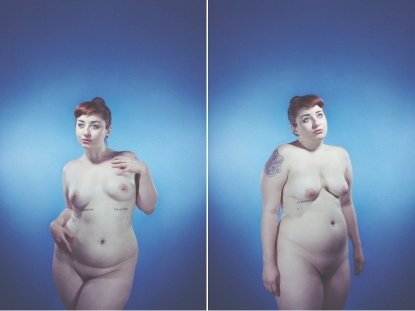 *click the pic to enlarge*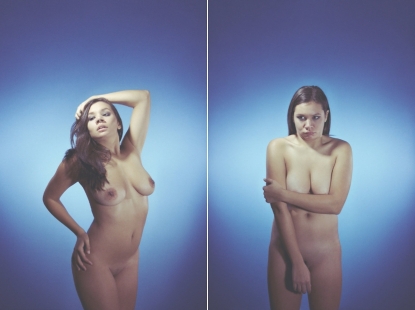 *click the pic to enlarge*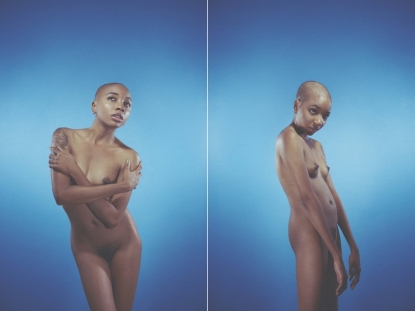 *click the pic to enlarge*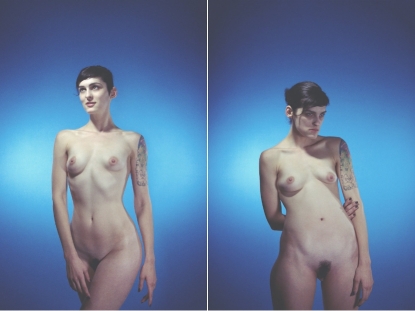 *click the pic to enlarge*
*click the pic to enlarge*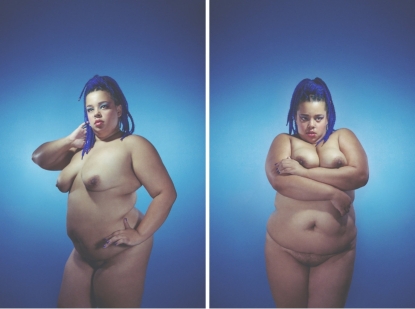 *click the pic to enlarge*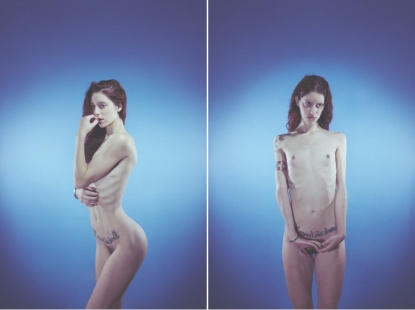 *click the pic to enlarge*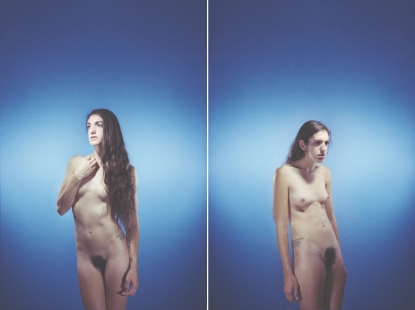 *click the pic to enlarge*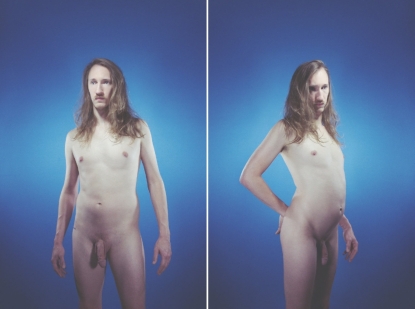 *click the pic to enlarge*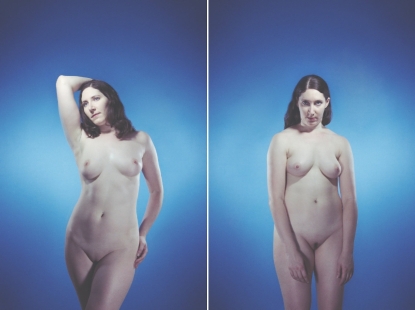 *click the pic to enlarge*
-> Visuelles
Lady Gaga & Kate Moss - wie die Natur sie schuf
Lady Gaga, die exzentrische Pop-Ikone und Trendsetterin, hat sich nun selbst übertroffen:
Entblösung war ihr ja noch nie fremd, aber nun zeigt sie sich das erste Mal vollständig nackt - mit einem erstaunlichen Detail: Sie ist mal wieder ihrer Zeit voraus, trägt voller Stolz in dieser Hommage an den von ihr verehrten Salvador Dalì ihr Schamhaar in die Öffentlickeit.
So bestätigt sich der Trend, der nun schon seit einigen Jahren sowohl bei Prominenz, in der modernen Akt-Fotografie (z.B. der international führende
Richard Kern
) als auch suburban in populären Blogs von Teens und Twens zu beobachten ist: Schamhaar sind nun nicht mehr nur ein provokativer Gag, sondern gar Glamour, Style, Niveau & trendy!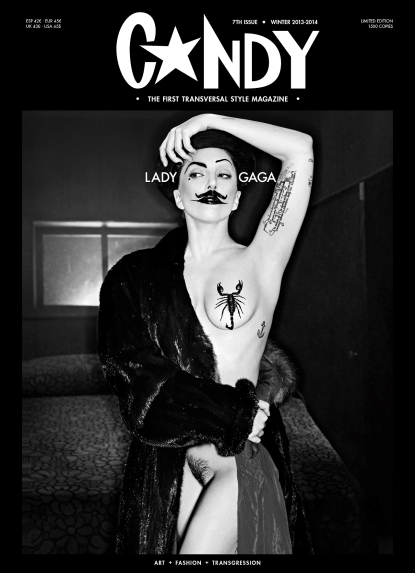 *click the pic to enlarge*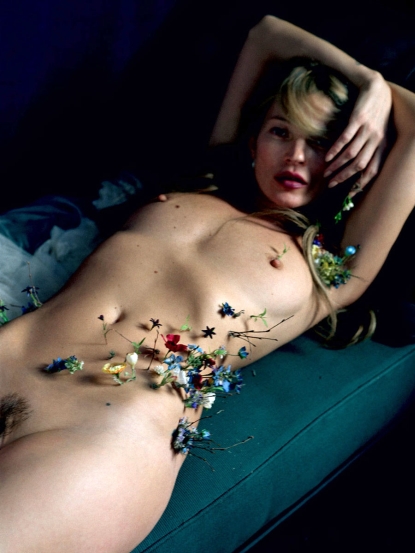 *click the pic to enlarge*
*click the pic to enlarge*
Und
Gwyneth Paltrow
sagt über die ihren voller Stolz:
"
Sir, meine Schamhaare sind pure, royalste Seide. Die örtlichen Dorfbewohner nennen mich 'Senora Pussy Softest' und bieten mir an, sie in den besten Ölen zu baden.
"
Und da wäre dann noch dieses bemerkenswerte Projekt aus Großbritannien, Oktober diesen Jahres:
Ich freue mich über diese Entwicklung! :-D
-> Visuelles
Her coming home to me...
"I come very softly and slowly to put my body close to your skin....and I surround you with my arms, my legs...and the candy girl kisses her Sugar Daddy.....and then, she can fall asleep, serene, because complete...."
-> Erinnerungen
Gewidmet
Tribute

I'm lying on my bed, my right hand comes to caress my clit....
I open my legs, and my left hand opens a way between my lips....
Weiter bei Candy-Gyrl
Ich bin zutiefst bewegt, ma louve...ich bin der große Spiegel in dem Du Dich dabei selbst sehen kannst...
-> Erinnerungen
Nach einer wahren Begebenheit: Das Mädchen Rosemarie Nitribitt
Das Mädchen Rosemarie

Mittwoch, 18.9.2013 ZDFkultur - 22:25 Uhr


Der Tod Rosemarie Nitribitts löste 1957 einen Skandal aus. Die meisten Deutschen erinnerten sich trotz des Wirtschaftswunders lebhaft an die Entbehrungen der Nachkriegsjahre und mussten für ihr Geld hart arbeiten. Sie staunten, als sie aus der Zeitung erfuhren, welch ein Luxusleben die Frankfurter Edelhure geführt hatte. Dann fand die Polizei auch noch heraus, dass Prominente mit Rosemarie Nitribitt verkehrt waren. Und weil der Mord nie aufgeklärt wurde, hieß es bald, die Täter seien in Kreisen zu suchen, die durch ihren Einfluss verhinderten, dass die Ermittler die Wahrheit herausfanden.
Rosemarie Nitribitt führte ein kurzes, gieriges, im Grunde einsames Leben. Obwohl sie sich für den Glamour prostituierte, versuchte sie ihre Identität nicht zu verlieren. (Bernd Eichinger lässt sie im Film zu Konrad Hartog sagen: "Dass du mir Geld gibst, heißt nicht, dass du mich besitzt!") Sie nützte die Männer aus -- und wurde ihrerseits von ihnen missbraucht. Aus diesem faszinierenden Stoff formte Bernd Eichinger einen packenden und perfekt inszenierten Spielfilm, den er bis in die Nebenrollen mit erstklassischen Stars besetzte. Nina Hoss in der Hauptrolle war ein Glücksgriff: Obwohl sie zu diesem Zeitpunkt noch die Ernst-Busch Schauspielschule in Berlin besuchte, spielte sie die selbstbewusste Jugendliche ebenso überzeugend wie die berechnende Edelhure, die sich nach Konrad Hartog verzehrt. "Viel gefährlicher kann die Nitribitt nicht gewirkt haben", meint die Süddeutsche Zeitung (13. November 1996).
-> Film-Tipps
Fick mich! fick mich! Do it! Do it!
Ich schaue an mir herab, wir liegen einander zugewandt auf der Seite, das rechte ihrer Beine unter meiner Hüfte begraben, ihr linkes weit in die Luft gestreckt, meine Hand auf ihrem Hintern fest zugreifend. Ihr dunkles, volles Schamhaardreieck stößt mir im selben Takt entgegen, wie mein Penis in ihr aus und ein geht, mal gleitend, mal rammend. Unsere Leiber, unsere Seelen verschmelzen, wir blicken uns an, mal in die Augen, mal hinab auf unsere Unterleiber, welche sich vereinen, mal ganz verschmelzen und dann fast wieder auseinander lösen - mal schnell, rammend, dann wieder langsamer, gleitend, dann wieder schneller - ich gebe es an und sie folgt mir... "Fick mich! fick mich! Do it! Do it!" ruft sie mir mit ihrem so geliebten französischen Akzent zwischen ihrem immer lauter werdenden Stöhnen zu, "Fick mich! fick mich! Do it! Do it!" spornt mich so sehr an, lässt das Tier in mir heraus und wild um sich toben, beißen, ausreißen. Lässt mich explodieren in sie hinein und um sie herum. In tiefer Liebe, Lust und Leidenschaft. Und zwei Wölfe heulen, bellen und knurren hinaus in die Welt im Augenblick des Eins-Werdens...
Wie oft? Wir können es nie zählen. Und das brauchen wir auch nicht.
Aber verdammt oft. Und verdammt gut. Jedes einzelne Mal ein Opfer auf dem Altar der Liebe.
-> Erinnerungen
[eine Seite weiter]